All the Back End You'll Ever Need
Cradle is a feature rich, modern admin builder. Build apps faster. Developer friendly. Open Source.
Get Started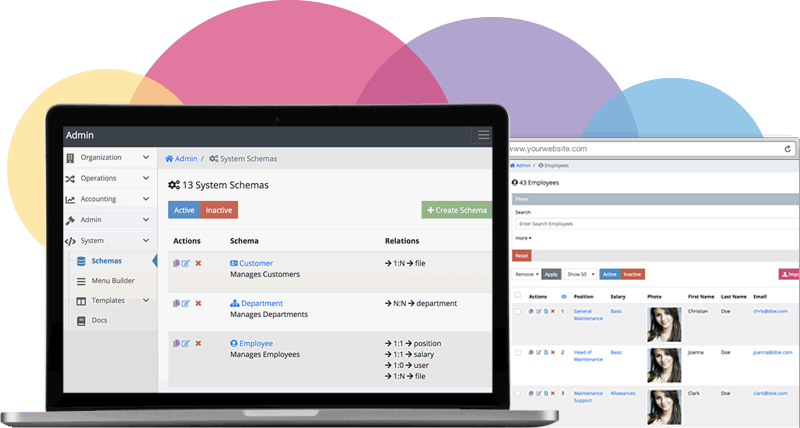 A little bit more than a CMS
Define your back end anyway you like. Design your front end anyway you like.
Company ERP
HR, Accounting, File Repositories, Procurement, Task & Production Planning, Event & Time Management
Ecommerce Backends
Product Management, Customer Management, Order Management, Logistics Systems
Application Backends
Web, Mobile & Desktop Apps like news, wikis, blogs, calendars, jobs, games, it really can be anything.
Features
We compiled a list of feature requirements based on over 10 years of backend system development.
Our Technology Stack
Carefully chosen agnostic technologies that can be used with any major server stack.
Thanks to these Open Source Projects